When I started building with Joomla waaaay back in 2005, I had a lot to learn about web development. Joomla itself had only just forked from Mambo. Beyond the official Joomla forums there was very little information or help available.
So, I wanted to put together a page of resources, tools and apps that I use on my own projects with my own paying clients. After 10 years of this, I've learned a few lessons. I've been burnt by crappy extensions, I've used hosting and SAAS services that totally sucked and I found some absolute gems.
First a disclaimer.
Many of the items featured below are free. Some are paid. Some of the links to paid items are affiliate links which means if you decide to purchase I'll get paid a small fee for the referral. Please understand, all the resources listed below are products or services I personally use, or have used in the past, and recommend them from my own experience. That's why I'm listing them here. For complete transparency any affiliate links are marked with an asterisk (*). If you do buy from them... Thank you.
---
Joomla Hosting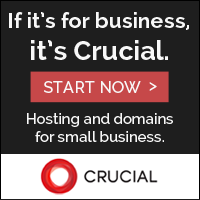 Crucial Hosting *. All my Australian Joomla sites are hosted on Crucial hosting. How many? All of them. What..? Did you say "all of them". Yes! Every single one. Why? Crucial have the best customer support I've ever experienced, for any service, in any online industry. No matter, the time of day, there's someone there to help. Online chat 24/7 and phone support. But, that's if you need support. There servers are top notch, I have a managed VPS for my premium customers and several shared reseller accounts that host the smaller sites. They've just introduced new VPS servers with 100% solid state drives - it's so good, it's nuts.
Blue Host *. For international sites I use Bluehost. Bluehost offer incredible value - a free domain name, unlimited hosting space, unlimited bandwidth and automatic backups for a few dollars a month. I've never experienced any downtime or issues on my BlueHost sites.
---
Joomla Templates
JoomShaper *. Having worked with all the major template frameworks - and lost a lot of hair from it - JoomShaper's Helix 3 Framework is my go-to framework to start developing in. Why? As a developer, it makes me more productive. This very site uses Helix 3 as does my business site Joomstore.com.au. Joomshaper's products really shine as a tool for people who don't code. Install the blank Helix 3 "Shaper" template and their Page Builder plugin and off you go. Drag, drop and build the site you always wanted.
ThemeForest * - If nothing else, ThemeForest is an incredible source of inspiration if you're looking for design ideas.
---
Joomla Extensions
NoNumber.nl - I am in awe of Peter van Westen. Peter has 9 extensions listed in the Joomla top 100 on the Joomla Extensions Directory. To put that in perspective: With over 9000 extensions competing on the JED, I'd be happy with just one in the top 10%. Peter has built 9% of the top 1%. This guys got some ninja coding skillz.
NoNumber extensions are installed on every site I build. What keeps me coming back to Peter's products is they just work. Install, publish and off you go. Instructions (if you need them) are in the module or plugin descriptions.I won't go through all his offerings - you really need to have a look for yourself. Peter has free and paid versions of all his extensions and offers exceptional support.
Richey Web - This site doesn't look like much and it's hard to navigate. And the author seems quite elusive. No LinkedIn, Facebook or Twitter profiles here. But, Michael Richey's plugins are fantastic. They generally provide solutions to some of the more technical problems that advanced users may be trying to solve. Check out AdminExile to protect your site from brute force attacks. ScriptsDown to move all your javascript to the bottom of your source code. ByeByeGenerator to hide the Joomla generator tag. Clean feed to remove plugin shortcodes from your RSS feeds. Download them, use them on every site you build and donate this man some beer money.
Code Canyon * - This place is like a hidden secret. A gem that many people don't know about. Sure, there's 9000+ extensions on the official Joomla Extensions Directory. But, there's a lot of garbage to sort through to get the good stuff. Code Canyon, on the other hand, has only quality stuff. There's no freebies though - it's all paid extensions. I'd rather pay the cost of a 6 pack for something that works than waste half a day trialling a handful of freebies. Check out the Joomla section.
Joomla Extensions Directory - You've probably already been here. If you haven't, the "JED" is the official Joomla directory of available extensions both free and paid. Currently over 9,100 listings and growing every day. Be careful though. Extensions are only as good as the developers that back them. Do your research before you install anything.
---
E-commerce
The first thing you need to consider when adding e-commerce to your site is whether to go self hosted or SAAS (software as a service). There are pros and cons to each and no single best choice that will suit everyone. Here's the services I use and recommend.
EShop from OS Solutions is my favourite Joomla e-commerce extension. It's easy to use, highly configurable, well coded and well supported. It's easy to develop for with the code following the logical Joomla MVC structure and supporting plugin events. It uses a very nice single page checkout. Costs US$34.99 and comes with excellent support.
Shopify * is a full featured e-commerce SAAS solution and one of (if not the) biggest e-commerce platform in the world. Build your store, upload your products, choose from 100+ templates, install apps, then point your domain to it. In terms of store management, there's more features than I've seen anywhere. Shopify has it's own theming engine so it's fully customisable. There's a Shopify Buy Button which allows you to embed products into Joomla articles and modules. Usually, you would build your store separately, point a subdomain to it and create a menu link to it.
ECWID - The name is short for ECommerce WIDget. It's a SAAS service that you manage externally and embed into your Joomla site. Personally, I love Ecwid. It's got an admin panel that is very easy to understand with all the features to manage products, postage, coupons taxes and payment options. For Australian users, the Credit Card options are a bit sparce. It offers Stripe, Paypal Pro, Eway Hosted - but not Eway Rapid 3. If you're a CommWeb, NAB Transact or Payway customer you're out of luck. One of the best features of Ecwid is your store is a widget. It can live on it's own domain, be embedded into Joomla and templated or embedded into a Facebook tab.
Virtuemart - I'll mention it here as Virtuemart is considered to be to Joomla what Woocommerce is to Wordpress. Personally, I've lost a lot of hair battling with Virtuemart, I've steered clear of it for about 3 years. However, it's very popular and apparently the 2.0 codebase has been rewritten. It's worth considering if you are looking for a free option.
---
Forms
BreezingForms - Web forms can be complicated. I mean... really complicated. BreezingForms solves all your form building issues. I've been using it constantly since 2009 and it keeps getting better. It may seem a little complicated at first because it's designed to handle complex applications. But, you can have a simple contact form running within 5 minutes. Or, you can build a multi-page behemoth of a form, take a Paypal payment at the end, email the submitter an attachment and subscribe them to Mailchimp - without writing any code. Keep an eye out for our BreezingForms tutorials coming soon.
---
Joomla SEO
Joomla 3 SEO and Performance (Book) * - SEO is a massive topic with a lot of misinformation around. This book by Simon Kloostra is the best SEO resource I've laid my hands on. If you care about your rankings (who doesn't) you need this book.
JSitemap - A comprehensive sitemap generator for Joomla. 2 versions are available, a basic and pro version for $39 and $49. Unlike most sitemap generators, JSiteMap allows you to configure your data sources and customise your sitemaps quite extensively.
OSMap (Previously XMap) - Just install and run for an automatically generated sitemap. OSMap isn't as featured as JSitemap but it's totally free unless you need support. There's also a Pro version if you need support. It's only $17.
---
Content
K2 - K2 is like Joomla content on steroids - without the agro. It's a Content Construction Kit which means it allows you to define custom fields for your content. And, you can have different field sets for different content categories. With commenting and Social Media buttons built in it's one of the best value extensions for Joomla. It's free!
JCE - Stands for Joomla Content Editor. Probably the most popular HTML WYSIWYG editor for Joomla. Full featured and easy to use. I highly recommend the paid plugins even if you only use the Extended Image Manager. You can upload images, crop, enhance, resize, rename them, create thumbnails and popups right there in your browser.
iStock Photo
* - A massive library of stock image from as low as $1. You have to check out the quality of videos
perfect for HTML5 video backgrounds.
---
Security and Maintenance
Akeeba Backup - The best backup tool for Joomla. 'nuff said. Gogitit
Akeeba Admin Tools - By the same developer as Akeeba Backup - Admin Tools monitors your site for changes, carries out maintenance tasks, emails you when updates are available and acts as a pretty awesome firewall blocking code injection attempts and protecting your site from common attacks. There is a free and a paid version with a feature list longer than a horses... leg.
Brute Force Stop - Monitors failed login attempts and after a certain number of failures over a certain amount of time it will block the IP. You will be surprised at how many sites are silently and constantly under attack by Brute Force scripts. This stops them in their tracks. And, it's free.
MyJoomla.com - Secure, manage and monitor your Joomla websites. The core feature of Phil Taylor's MyJoomla.com is the website audit. It involves installing a small plugin then running the audit through the MyJoomla website. It will carry out an audit or your database and filesystem and highlight any issues that require attention. If you have any concerns that a site may have been hacked or compromised this is your first stop. There are also tools to backup and upgrade your websites from the control panel and you can set up a monitor to alert you to any downtime.
Watchful.li - Watchful by Anything-Digital is a remote management tool for your Joomla sites. It makes it fast and easy to perform backups and updates for all your sites from the one control panel. Also includes a suite of tools including a malware scanner. Plans start at only $4.99 / month.
---
Speed and Performance
Joomla site slow: Here's some pointers - My own two part step-by-step guide to speeding up your Joomla site.
JCH Optimize - Compresses and merges javascript and css files to reduce http requests.
ScriptsDown - This plugin scans your HTML document for any javaScript or source files and relocates them to the bottom of the body tag. It has the effect of speeding up your rendering time.
CloudFlare - Cloudflare is a Content Delivery Network (CDN). A CDN distributes your website assets across multiple servers around the world and serves your content to the end user from the server closest to their location making your site run faster and reducing your bandwidth. CloudFlare also offer additional security, optimisation, analytics and FREE SSL.
---
Email Marketing
This may come as a surprise but I can't recommend any Joomla newsletter extensions. I actually recommend you DO NOT use them. Not because there aren't any good ones. There are.
The issue is with email itself. Spam is everywhere and every web host, ISP and telecommunications company the world over is doing their hardest to fight it. This is a good thing. But, it means there's a really high chance your server will get blacklisted. And when that happens it's a freaking nightmare trying to get your IP off those lists. It's happened to me multiple times and I'm totally anti-spam. In addition, many hosts impose sending limits on individual accounts.
The best way to avoid this is to use a dedicated mailing service like the ones below. They'll send mail from servers close to the receiver anywhere in the world. Their IP addresses are whitelisted on all ISP's and spam monitors and you won't have any issues with your hosts sending limits.
Campaign Monitor - This is my preference for Newsletters. CM have a very nice feature where you can re-skin the interface to match your branding, use your own URL and promote it to your clients as part of your offering. If that's for you - great! Personally, I love the templating framework and like that it rigidly controls what can be edited when creating a new campaign. Clients can't break the layout.
MailChimp - A lot of nice features and very popular. Campaigns up to 5000 email receivers are free - which probably helps it's popularity.
- Both of these services are great. I've worked extensively with the API on both services and have accounts with both. I find Campaign Monitor easier to navigate and use but I have clients that prefer Mailchimp and swear by it. What ever you choose, they both send newsletters efficiently and have great tracking stats.
---
Joomla Books
Joomla 3 SEO and Performance (Book) *- This book is also list above in the SEO section. This book by Simon Kloostra is the best SEO resource I've laid my hands on. If you care about your rankings (who doesn't) you need this book.
Joomla 3 Explained * - This is great for users to get to grips with Joomla. It provides a deep understanding of categories, menus, articles and module types. How to plan a site, create content and maintain your website securely and efficiently no matter how large it gets.
Joomla 3 Programming * - In my career, this book has been the single best investment I've made in my own self development as a Joomla developer. If you want to truly learn how Joomla works and learn how to code extensions I can't recommend this book enough. Chapter 3, called "How Joomla Works", takes you through Joomla's execution cycle from the initial loading of index.php through parsing the URL, calling the components controller and model and output via the template. Then the book takes you step by step through the development of an actual component. Written for Joomla 2.5, it is still relevant for Joomla 3.
---
Joomla News and Information
JoomlaBe.at - The Joomla Beat Podcast is a weekly podcast by Peter Bui from PB Web Development featuring news, tips, tricks and information about Joomla design, development and the business of building websites in a fun and entertaining way.
Joomla Community Magazine - A regular online magazine featuring Joomla news, events and internal Joomla organisational stuff.
Joomla Community Blog - More news, events and internal Joomla organisational stuff. Sounds like the magazine. But, this is the blog. Somehow it's different. There's also a Leadership Blog and a Joomla Developer Blog and Joomla! Connect. It's all very confusing to navigate. Sorry who-ever-is-in-charge, it's true. If you want to keep up with all that's going down in the Joomla world just listen to Peter Bui's podcast at JoomlaBe.at
Joomla Developers Documentation - Start here if you want to get into development of modules, plugins and components. Mostly for advanced users.
Since 2005, I've supported my family working from home building Joomla sites for paying clients.
If you're a first-time Joomla user, or building a freelance career of your own, I'm sharing everything I've learned one post at a time.
"My mission is to help you become the best Joomler you can be. Are you ready?"